LOSE WEIGHT
Our fitness program will boost your metabolism and your energy levels like nothing you've tried before.
GET HEALTHY & FIT
Transform your body into a healthy and fit machine. You'll get in better shape than most 20 somethings.
SUCCESS STORIES
Dozens of client testimonials prove our fitness & weight loss program works. Follow some simple tips and you will succeed.
Welcome to Ultimate Fitness
Boot Camp

at Tymor Park!
The Most Effective Fitness & Weight Loss Program in Dutchess County New York.
One convenient location serving residents of: Beekman, Hopewell Junction, Lagrange, Pawling, Poughkeepsie, Poughquag, Stormville, Sylvan Lake, Union Vale, Wingdale & Verbank.
Boot Camp
Success Stories!
Check out a few "summaries" of the many in-depth case studies we have on file.
These folks have changed their lives – Big Time!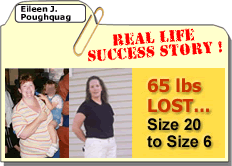 When Eileen J. of Poughquag first started, she couldn't do a full pushup… She couldn't do a situp without someone holding her feet and even then she could only eak out a few of them. She was extremely de-conditioned (out of shape). In spite of that she had a burning desire to change her life. Eileen forged ahead and lost 65 lbs, most of it while a charter member of Ultimate Fitness Bootcamp at Tymor Park. She transitioned to working out on her own this year and her weight loss story continues! Oh, and those pushups? She owns them now! Click to see her Weight Loss Success Video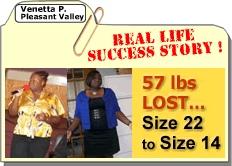 Late April I received a call that is becoming somewhat common for personal trainers: Venetta P. of Pleasant Valley decided to have gastric bypass surgery since she had "tried everything to lose weight" and was tired of years of failure. I'm happy to report she canceled plans for surgery and instead lost 57 lbs in Only 4 months, including the cellulite in her arms and legs. Her asthma has also virtually disappeared. Venetta's continuing story is an inspirational one for all women! We'll keep you posted on her progress. Weight Loss Case Study Video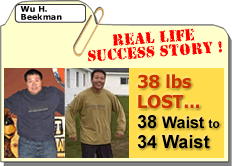 A couple of weeks before Memorial Day Wu contacted me about losing weight… Our discussion was brief, he simply told me he wanted to lose 20 to 30 pounds and wondered if bootcamp would help accomplish his goal. I told him an emphatic, "Absolutely!" So, Wu signed up for the bootcamp program. Now, let's speed ahead to mid October 2010… Wu has lost a whopping 38 lbs and is more fit than he has been in years. All in just 4 months time!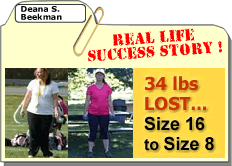 When I first met Deana S. she was coaching her kids at a Beekman Youth soccer game on a crisp, fall Saturday… After the game, we talked about weight loss and she immediately signed up for the Tymor Fitness Boot Camp program. Fast Forward. By making a few simple changes to her lifestyle, Deana lost the bulk of her 34 lbs in just under a year. Adding regular exercise, eating healthy and having a coach and support system were key elements to her success.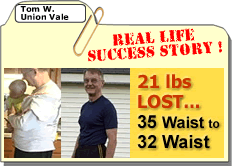 By attending boot camp workouts and making a few small changes to his diet, Tom W. of Union Vale lost 15 of his 21 lbs in 6 months, most of it from his belly! He didn't lose any "scale weight" in the first two months because he added muscle mass as he adapted to the training regimen. Take a look at his chest and arms today… very impressive. His belly and chest profiles have reversed in prominence! He lowered his resting heart rate and blood pressure too, improving his health.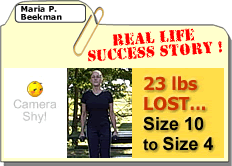 By making small changes to her diet and performing 3 hours of structured exercise per week, Maria lost most of her weight in about 10 months. Her physical strength and endurance have improved substantially. Maria is so fit , she earned the "Pushup Queen" title — awarded every December to the female client who can do the most pushups in 45 seconds. To say that I am proud and impressed with her progress is an understatement !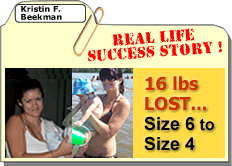 About a week before Christmas, I received a call from a young woman who wanted to lose pregnancy weight and get in top shape. She had lost some of the weight on her own but the scale stopped moving. I told her the last 15 lbs of any weight loss goal is the hardest to achieve and that she'd get a lot more than weight loss — she would also get incredibly fit. Fast forward several months… Kristin lost 20 lbs of fat, added approximately 4 lbs of muscle, thus 16 lbs net lost. She got super fit and looks fantastic.
Real People.
Real Results.
Weight Loss Support
Your Coach Is Ready & Waiting!
At Tymor Boot Camp you will never be alone! You get the training and support you need to finally make your fitness goals a reality!
6,120,000
Calories Burned
The Possibilities to
Change Your Life

Are Endless
With Tymor Boot Camp you can build a jaw-dropping physique that wows you and your friends time and time again. Your life will never be the same!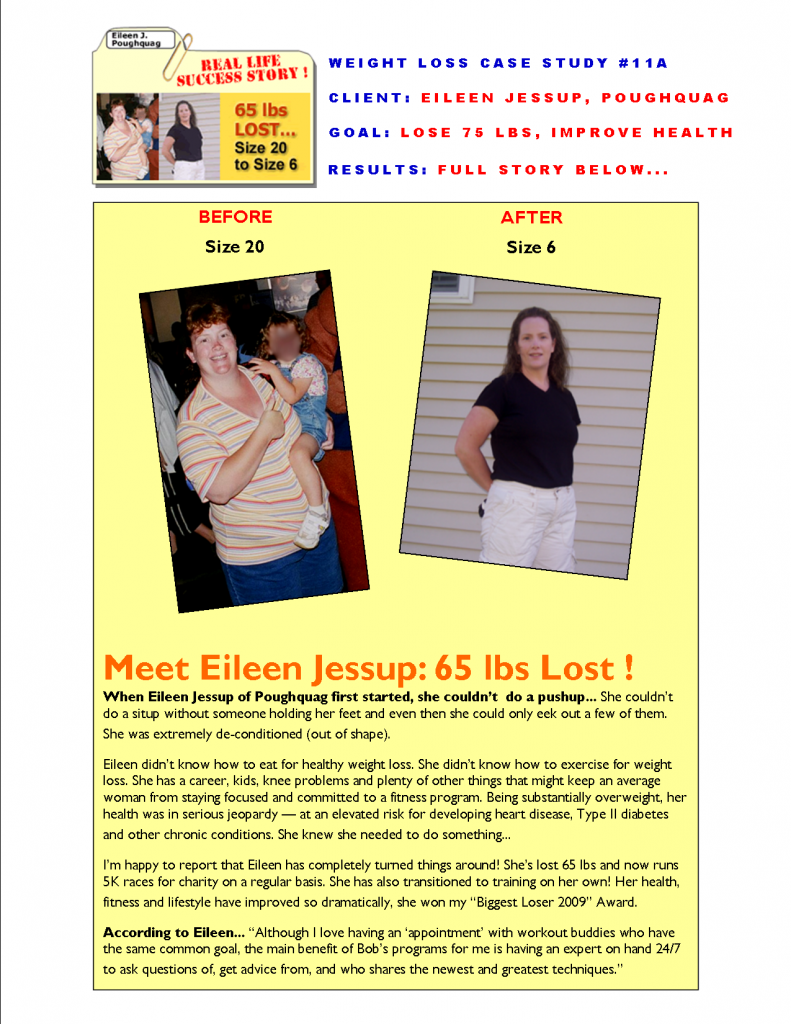 Hello, I'm Bob Thomson, one of the Hudson Valley's top fitness trainers and Ultimate Fitness Bootcamp at Tymor instructor. Are you ready to discover the secrets of lasting weight loss, great health & total body fitness? Would you like to get in peak shape, improve your health, and do it quickly — all in the least lifestyle-pinching way possible? Fitness boot camp is the solution. Bar none.
Ladies… do you want to fit in your "skinny jeans" again? Imagine dropping three or four dress sizes… and looking great in that swimsuit this summer! Do you have a beach vacation you'd like to look your best for? Wanna look amazing for that upcoming wedding? Or maybe you're already exercising regularly… but looking for a challenging, motivating and fun exercise program to take your health and fitness to the next level.
Guys… how would you like to "melt the belly fat" from your body and sculpt rock hard abs that command attention? Would you like to get back that "healthy, athletic look" you had in your younger days? How about increasing your natural production of testosterone and growth hormone to build muscle, torch body fat and have more energy for all your activities (golf, softball, equestrian, family fun, sex, etc.) ?
Do you want to boost your energy, moods and health? Would you like to lower your blood pressure, lower total cholesterol level, improve blood circulation and reduce your chances of developing a chronic disease like Type II diabetes, cancer or heart disease? Study after study shows that regular exercise combined with a sensible eating plan improves health in all areas. Do you want to look and feel years younger and slow down the aging process? Do you want that "healthy, youthful glow" that forces store clerks to ask for ID when you buy a bottle of wine? Regular exercise and good nutrition are nature's way of "optimizing" your body and slowing down age-related processes. In fact, looking younger is one of the main benefits of exercising regularly and eating right. With just a few lifestyle changes, you can slow down the aging process in your body to a turtle crawl! OK, if you answered "yes" to any of these questions, then I want you in my next boot camp… or as a 1-on-1 personal training client… Look at all the testimonials and case studies we have… It has never been simpler or faster for you to get in great shape! You will experience the fun and magic of boot camp exercise. My boot camps and personal training programs make it so simple for ANYONE to get in (and stay) in great shape — no matter what the situation. In fact, I'm so confident my programs will work for you, I offer an unheard of "Satisfaction Guarantee". You have absolutely nothing to lose except stubborn body fat and inches off your waist! If bootcamp is not for you -or- you would rather exercise privately, I have several 1-on-1 and Group personal training programs available. Please contact me to learn more. Yours in Health & Fitness, Bob Thomson Body Transformation Expert

P.S. In practically no time, you'll be losing fat, toning muscle and mastering the secrets of permanent weight loss and fitness to dramatically improve your life. Contact me today to learn more! P.S.S. Fitness bootcamps are also a GREAT GIFT idea! Everyone knows someone who can benefit from the gift of health & fitness. It's also an expression of how much you care. Bootcamp Gift Certificates are available and are perfect for:
That special bride or groom to be…
The new Mom who wants to get back in shape…
Friends and family members…
Anyone who wants to halt – even reverse the aging process! (isn't that all of us?)
Call Today!
One convenient location serving residents of Union Vale, Verbank, Beekman, Lagrange, Poughquag, Poughkeepsie, Hopewell Junction, Stormville, Wingdale, Dover and Pawling !
Boot Camp Blog – Weight loss tips, recipes and more!